Automated Social Media Content for Your Business
100s of stylish posts
Scheduled for the whole year
Automatic branding and publishing
Sports

Seasonal

Work Related

Holidays

Food Days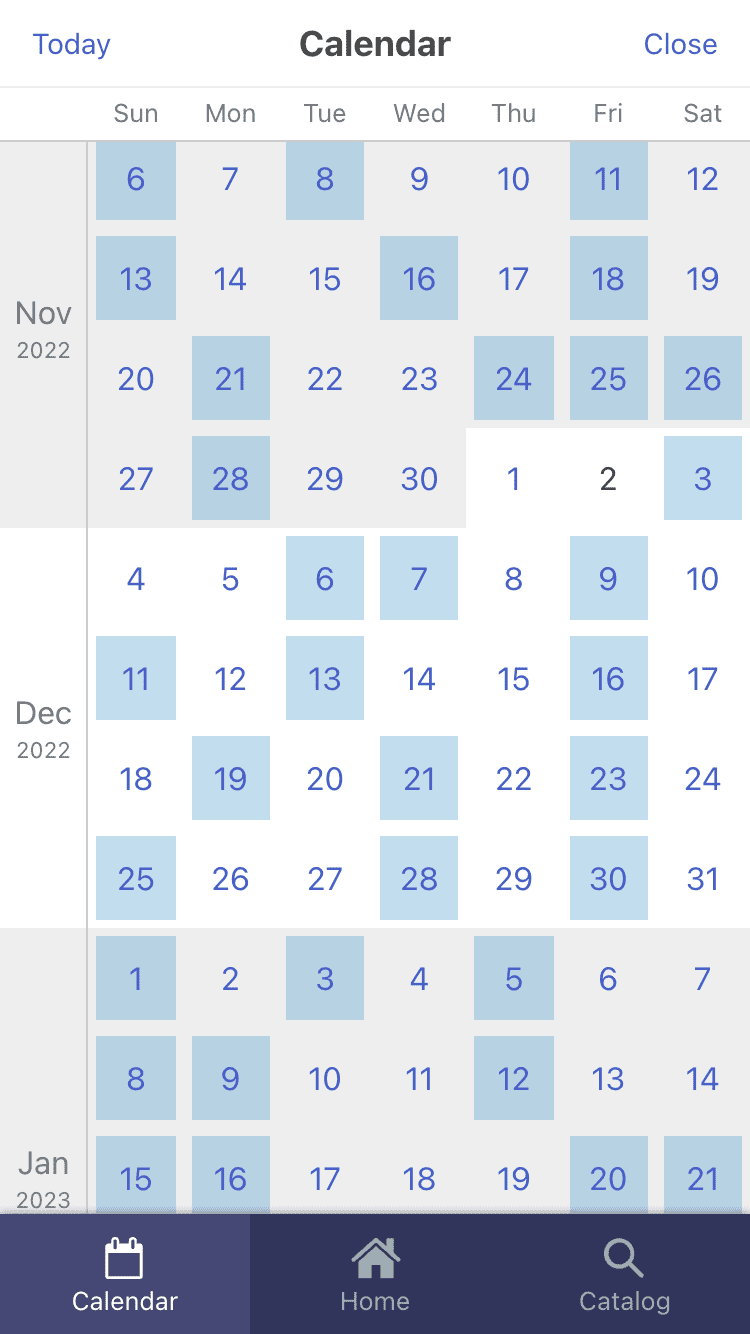 Your social media plan created automatically
You simply pick topics & events during sign up, and watch your company's social media plan come alive. As Social Jazz learns what works best for your business, it will provide suggestions that keep your plan fresh and your social media active.
Simple to search & find all kinds of content
Need a powerful Social Media Management Tool ?
Check out the Social Jazz catalog! Our wide range of ready-made content makes it easy to reflect your brand identity and personality on social media. From common holidays to trending topics, our catalog has you covered. Discover posts that will make your social media stand out with our user-friendly search and discovery features. Sign up for Social Jazz today and take your social media presence to the next level!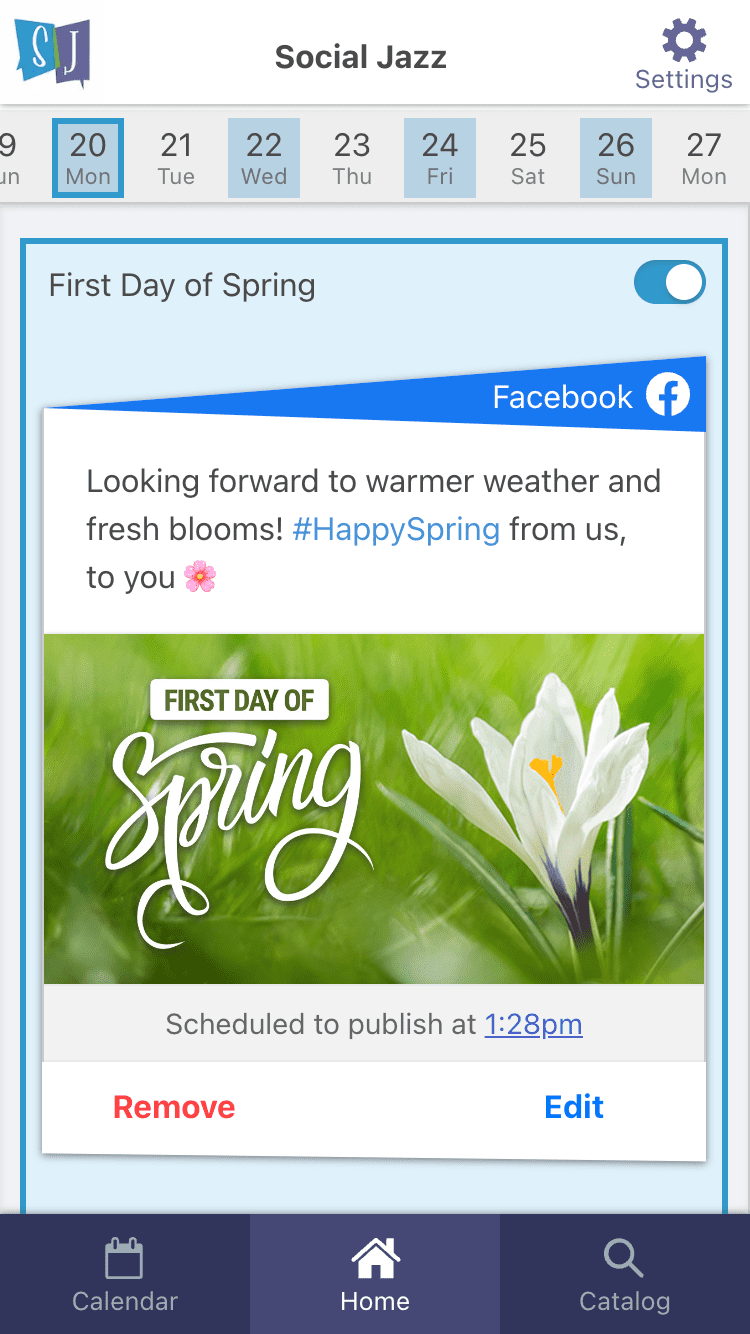 Toggle on tasty social media posts
Leave the job of content creation to Social Jazz and you'll get engaging posts automatically designed with enticing images, well-written text, and relevant hashtags — just toggle on.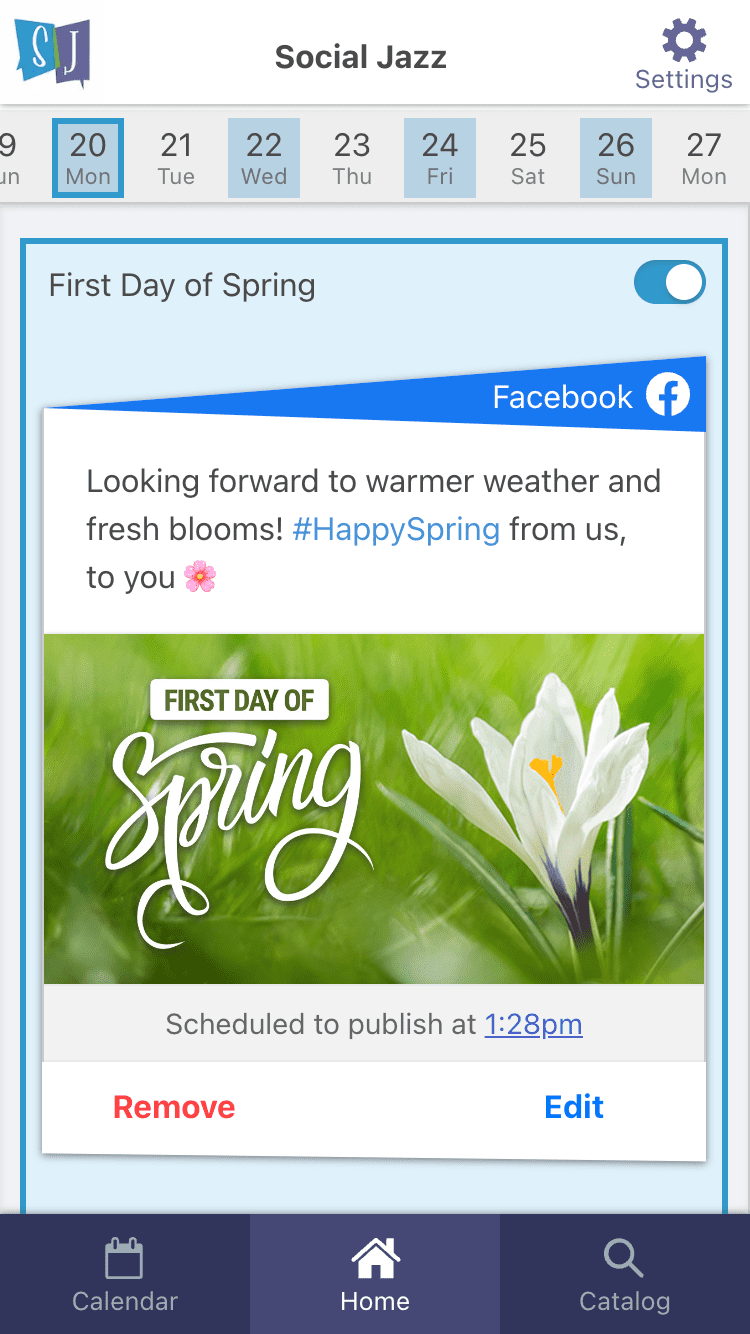 Edit to make your own
Choose from three styles of posts — photo, illustrated, text, or let Social Jazz use all three to enhance your social media variety.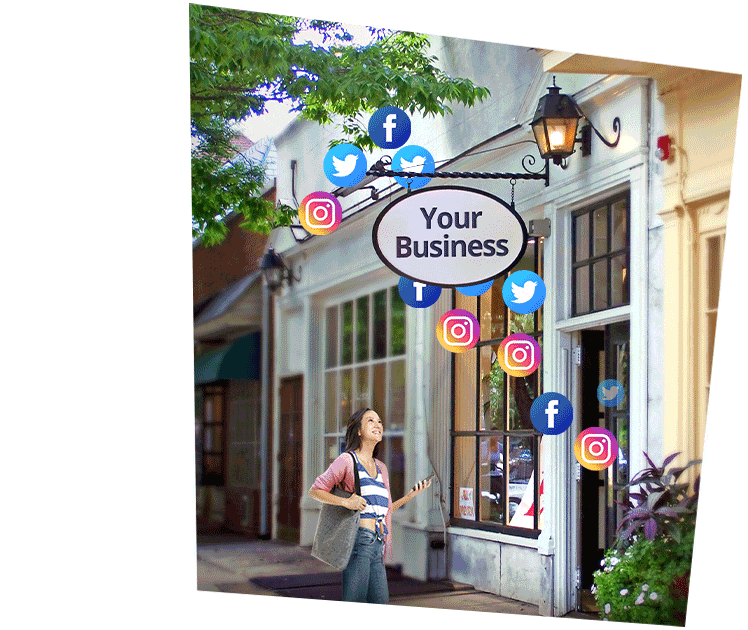 Be present, stay active
Customers trust you more when you're active on social media. With Social Jazz, you simply pick topics & events from a catalog, and watch your practice's social media feeds come alive.
Make your social media a snap.
Want to post to multiple platforms? It's so easy! Social Jazz will design specifically for and publish across major social platforms such as Facebook, Instagram, LinkedIn and Twitter.